The Yeovil & Sherborne Hockey Club Junior Academy is lead by the Club's Director of Hockey supported by an enthusiastic team of coaches who are all current club players, and many have experience playing and coaching at higher levels.


Coaching Team
DIRECTOR OF HOCKEY / HEAD COACH:
Keith
Walters.
Level 3 EH Coach
. Currently The Head of Hockey at Sherborne Preparatory School and Community Coach for South Somerset,
Keith
is also an active part of the Somerset Hockey Association as coach and committee member.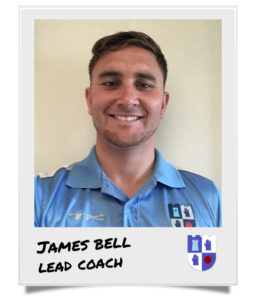 LEAD COACH: James Bell.
Level 2 EH Coach. James is currently a resident tutor at Sherborne Girls School and a highly regarded coach within the schools and club community.
LEAD COACH: Pippa Parker.
Hockey Coach. Pippa was inspired to become a coach after a period of volunteering whilst her daughter was playing within the Academy framework. Pippa has a great fun approach to coaching which is enjoyed by all.
LEAD COACH: Tim Hotham.
Hockey Coach. Tim is a well established member of the Academy coaching team and has been a part of the club for many years as player and club captain.
LEAD COACH: Millie Stevens.
Hockey Coach. Millie has risen over recent years to become a Ladies 1st team player and very good coach. She is well respected by the girls, approachable, and leads by example.
GOAL KEEPER COACH: Jo Craw.
Jo is well established as the club keeper coach and as a former international she is well placed to provide the players with excellent coaching and play relate skills.
ACADEMY ADMINISTRATOR: Jo McDdermid.
Jo has been a volunteer with the club and the former junior section for many years. Her organisational skills are never more tested than with the Academy but without the coordination between coaches, players, and parents the Academy would not exist. Her role is pivotal to our success.
VOLUNTEER ASSISTANT COACHES:
Sophie Cahill – Ladies 1st team player.
Sophie is a former captain and key member of the Ladies 1st team and is also well respected within the club for her hard work volunteering in key club roles.
Caitlin Waller
Kate-Lyn Kotze
India Essex
Angus McDermid
Jack Chiu
Caitlin, Kate-Lyn, India, Angus and Jack have all come through the former Y&S junior section and have been inspired to give back to the game the enthusiasm and skills they have learnt so far.